Carly Phillips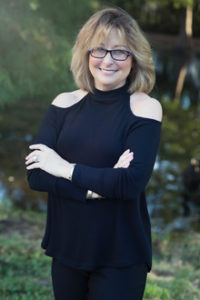 After a successful fifteen-year career with various New York publishing houses, and over 40 sexy contemporary romance novels published, N.Y. Times and USA Today Bestselling Author Carly Phillips is now an Indie author who writes to her own expectations and that of her readers. She continues the tradition of hot men and strong women and plans to publish many more sizzling stories. Carly lives in Purchase, NY with her family, two nearly adult daughters and two crazy dogs who star on her Facebook Fan Page and website. She's a writer, a knitter of sorts, a wife, and a mom. In addition, she's a Twitter and Internet junkie and is always around to interact with her readers. You can find out more about Carly at www.carlyphillips.com.
List of series:
Dare to Love Series
NY Dare to Love Series
Billionaire Bad Boys
Dirty Sexy Series (with Erika Wilde)
Book Boyfriend Series (with Erika Wilde – coming soon!)
Unexpected Love Series
Serendipity's Finest
Costas Sisters
Serendipity Series
Chandler Brothers Series
Serendipity Novellas
Simply Series
Bachelor Blog Series
Lucky Series
Hot Zone Series
Connect with Carly Online:
Amazon ♥ BookBub ♥ Facebook ♥ Twitter ♥ Instagram ♥ Website ♥ Goodreads ♥ Newsletter ♥ Carly's Corner
---
Vanessa Vale
When she's not writing, USA Today Bestselling author Vanessa savors the insanity of raising two boys, is figuring out how many meals she can make with a pressure cooker, and teaches a pretty mean karate class. She considers herself to be remarkably normal, exceedingly introverted and fairly vanilla, which does not explain her steamy stories and her fascination with cowboys, preferably more than one at a time. She lives in the Wild Wild West where there's an endless source of 'research' material.
List of series:
Montana Maidens Series
Montana Men Series
Bridgewater Menage Series
Wildflowers Of Montana Series
Mail Order Brides Of Slate Springs Series
Connect with Vanessa Online:
Amazon ♥ BookBub ♥ Facebook ♥ Twitter ♥ Instagram ♥ Website ♥ Goodreads ♥ Pinterest ♥  Wattpad ♥ LinkedIn
---
Susan Stoker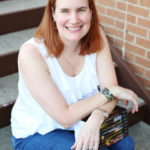 New York Times, USA Today, and Wall Street Journal Bestselling Author, Susan Stoker has a heart as big as the state of Texas where she lives, but this all American girl has also spent the last fourteen years living in Missouri, California, Colorado, and Indiana. She's married to a retired Army man who now gets to follow her around the country.
She debuted her first series in 2014 and quickly followed that up with the SEAL of Protection Series, which solidified her love of writing and creating stories readers can get lost in.
List of series:
Seal of Protection Series
Delta Force Heros Series
Badge of Honor Series
ACE Security Series
Beyond Reality Series
Connect with Susan Online:
Amazon ♥ BookBub ♥ Facebook ♥ Twitter ♥ Instagram ♥ Website ♥ Goodreads ♥ Google + ♥ Newsletter
---
Jillian Neal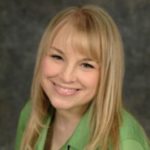 Bestselling author, Jillian Neal, was not only born 30 but also came accessorized with loads of books and adorable handbags in which to carry them, at least that's what she tells people. After earning a degree in education, she discovered that her passion could never be housed inside a classroom. A vehement lover of love and having maintained a lifelong affair with the awe-inspiring power of words, she set to turn the romance industry on its head. Her overly-caffeinated, troupe-spinning muse is never happy with the standard formula story. She believes every book should be brimming with passion, loaded with hot sexy scenes, packed with a gut-punch of emotion, and have characters that leap off the page and right into your heart.
Her first series, The Gifted Realm, defines contemporary romance with a fantasy twist. Her Gypsy Beach series will leave you longing to visit the sultry shores of the tiny bohemian beach town, and her erotic romance series, Camden Ranch, will make you certain there is nothing better than a cowboy with some chaps and a plan. The sheer amount of coffee required to keep all of those characters dancing in her head would border on lethal, so she unleashes their engaging stories on page after page of spellbinding reads.
Jillian lives outside of Atlanta with her own sexy sweetheart, their teenage sons, and enough stiletto heels, cowgirl boots, and flip-flops to exist in any of the fictional worlds she brings to life.
List of series:
Camden Ranch Series
Gypsy Beach Series
The Gifted Realm Series
Connect with Jillian Online:
Amazon ♥ BookBub ♥ Facebook ♥ Twitter ♥ Instagram ♥ Website ♥ Goodreads ♥ Pinterest ♥ Google + ♥ Newsletter
---
Skye Warren
Skye Warren is the New York Times bestselling author of contemporary romance such as the Chicago Underground series. Her books have been featured in Jezebel, Buzzfeed, USA Today Happily Ever After, Glamour, and Elle Magazine. She makes her home in Texas with her loving family, two sweet dogs, and one evil cat.
List of series:
The Stripped Series
The Chicago Underground Series
The Beauty Series
The Dark Nights Series
The Dystopia Series
Connect with Skye Online:
 ♥ Instagram ♥ Facebook ♥ Twitter ♥ YouTube  ♥ Pinterest
---
Fiona Archer
Fiona Archer writes erotic romance filled with masterful Aussie alpha heroes and teams them with sassy heroines who limit their submissive side to the bedroom. She lives in sunny environs of Sydney, Australia, and is harassed by a flock of wild cockatoos that take over the back yard each afternoon, demanding their feed. Her favorite hobbies include watching Nathan Fillion on television, shopping for that ever-elusive perfect shade of lipstick, and drinking iced coffee.
List of series:
Sons of Sydney
King's Bluff, Wyoming
Connect with Fiona Online:
Amazon ♥ BookBub ♥ Facebook ♥ Twitter ♥ Instagram ♥ Website ♥ Goodreads ♥ Pinterest ♥ Newsletter
---
Helena Newbury

I write standalone romantic suspenses featuring strong heroines, alpha male heroes and lots of tension. You might find a CIA agent on her very first mission, struggling with her loyalties as she falls for the man she's been sent to spy on, or a woman who volunteers to fight in an underground tournament to save her brother's life, and must convince a brooding ex-fighter to teach her to box. I'm also the author of the Fenbrook Academy series of New Adult romances, which follows the loves and lives of three women at a top performing arts academy in New York.
I wrote my first novel, Dance for Me, in daily chunks in a very busy, very noisy coffee shop, which meant I had to order a black Americano every hour, on the hour, to keep my seat and wound up wired on caffeine most days. I hit the New York Times and USA Today bestseller lists in 2013.
I always launch my books at $0.99. To ensure you get the launch day price, get on my newsletter at http://list.helenanewbury.com. I'll also send you Losing My Balance, an exclusive Fenbrook Academy novella that's not available anywhere else. In 2017, I'll be releasing another exclusive novella, this time telling the story of what happens when the O'Harra brothers (featured in my books Punching and Kissing, Growing and Kissing, Saving Liberty and Outlaw's Promise) are finally reunited. Make sure you're on my newsletter list to ensure you get your free copy!
List of series:
Standalone romantic suspenses: 

Lying and Kissing, 

Punching and Kissing, 

Texas Kissing, 

Kissing My Killer, 

Growing and Kissing, 

Saving Liberty, 

Kissing The Enemy, 

Outlaw's Promise

Fenbrook Academy

Trilogy (New Adult Romance)
Connect with Helena Online:
Amazon ♥ Google+ ♥ Facebook ♥ Twitter ♥ Goodreads ♥ Pinterest ♥ Newsletter ♥ Blog
---
Kate Canterbary

Kate Canterbary doesn't have it all figured out, but this is what she knows for sure: spicy-ass salsa and tequila solve most problems, living on the ocean–Pacific or Atlantic–is the closest place to perfection, and writing smart, smutty stories is a better than any amount of chocolate. She started out reporting for an indie arts and entertainment newspaper back when people still read newspapers, and she has been writing and surreptitiously interviewing people–be careful sitting down next to her on an airplane–ever since. Kate lives on the water in New England with Mr. Canterbary and the Little Baby Canterbary, and when she isn't writing sexy architects, she's scheduling her days around the region's best food trucks.Visit Kate's website to stay in touch: www.katecanterbary.com
List of series:
Connect with Kate Online:
Amazon ♥ Website ♥ Facebook ♥ Twitter ♥ Goodreads ♥ Pinterest ♥ Newsletter ♥ Blog ♥ Instagram ♥ Tumblr ♥ BookBub
---
Rachel Van Dyken

Rachel Van Dyken is the New York Times, Wall Street Journal, and USA Today Bestselling author of regency and contemporary romances. When she's not writing you can find her drinking coffee at Starbucks and plotting her next book while watching The Bachelor. She keeps her home in Idaho with her Husband, adorable son, and two snoring boxers! She loves to hear from readers! Want to be kept up to date on new releases? Text MAFIA to 66866!
List of series:
The Bet Series

Eagle Elite Series

Seaside Pictures

The Seaside Series

The Consequence Series

Bachelors of Arizona

Curious Liaisons Series

The Dark Ones Saga

The Ruin Series

House of Renwick

London FairyTales

Waltzing With the Wallflower

Seasons of Paleo

Rules of Play (2017)
Connect with Rachel Online:
Website ♥ Facebook Fan Page ♥ Facebook ♥ Instagram 
---
Vivian Wood

Vivian likes to write about troubled, deeply flawed alpha males and the fiery, kick-ass women who bring them to their knees.
Vivian's lasting motto in romance is a quote from a favorite song: "Soulmates never die."
Be sure to follow Vivian through her Vivian's Vixens mailing list or Facebook group to keep up with all the awesome giveaways, author videos, ARC opportunities, and more!
List of series:
Small Town SEALs

Sainted Sinners

Alpha Guardians

Winter Pass Wolves

Red Lodge Bears

Werewolf's Harem

Louisiana Shifters

PLUS a number of standalone bad boy romances.
Connect with Vivian Online:
Amazon ♥ Facebook Fan Page ♥ Facebook ♥ Twitter ♥ Website ♥ Mailing List
---
Amanda Adams

Sign up for Amanda's VIP Reader List!
Amanda Adams writes super-sexy, new adult and contemporary romance. A full time author, Amanda spends her days trying to walk more and type less. If she eats a salad for lunch, she makes sure to reward herself with chocolate after (as any reasonable woman would do.) Amanda believes in true love, love at first sight, and every other cliché because lightning struck her in high school and she's been happily married to her sweetheart ever since. However, she also knows, from personal experience, that life can big one great big, painful mess. Her books are free of cheating–with a guaranteed HEA–but hold on tight…it's going to be one hell of a bumpy ride.
List of series:
The Walker Brothers Series

Secret Maneuvers Series

The Magical Matchmaker Series
Connect with Michele Online:
Facebook ♥ Twitter ♥ Website ♥ Goodreads ♥ Newsletter
---
Willow Winters

I actually started writing after having my little girl, Evie, last December. All during my pregnancy with her I read. I only wanted to read romance, and I read EVERYTHING. I would read a book a day — sometimes two.  In January I was staying up late with her and just thinking of all these stories.  They came to me constantly. And I finally sat down and just started writing. I always wanted to do it so I figured, why not?
Since I've started, I haven't stopped and I don't plan on it any time soon!
If you enjoy sexy as hell and dangerous men getting into trouble for the women they fall for, then you'll love my books.  I like my action hot and my bad boys hotter. And I don't hold back on either one in my writing.
List of series:
Valetti Crime Family Series
Highest Bidder Series

Standalone Bad Boy Romance: Inked, Tempted,

Standalone Dark Romance: Forsaken, Broken

Standalone Romantic Suspense: Mr. CEO, Promise Me
Connect with Willow Online:
Amazon ♥ Facebook ♥ Twitter ♥ Website ♥ Newsletter ♥ Facebook Group