Grace Goodwin
Once upon a time, a young girl was born into an average, working class family. The wee little girl, convinced she was not an average child but was, in fact, a fairy princess, longed to leave the mundane world behind and live her dreams. She grew up, went to school, and when she'd grown too big to wear tutus and tiaras in public without drawing unwanted attention, turned to writing down her fantasies instead.
Now a bit older, her fantasies have grown to include sexually dominant men who know how to ensure a woman's pleasure. Grace believes all women should be treated like princesses, in the bedroom and out of it, and writes love stories where men know how to make their women feel pampered, protected and very well taken care of. Find out more at www.gracegoodwin.com.
List of series:
Interstellar Brides® Series
Interstellar Brides®: Ascension Saga
Interstellar Brides®: The Colony
Interstellar Brides®: The Virgins
Connect with Grace Online
Amazon ♥ BookBub ♥ Facebook ♥ Twitter ♥ Instagram ♥ Website ♥ Goodreads ♥ Pinterest
---
Vanessa Vale
When she's not writing, USA Today Bestselling author Vanessa savors the insanity of raising two boys, is figuring out how many meals she can make with a pressure cooker, and teaches a pretty mean karate class. She considers herself to be remarkably normal, exceedingly introverted and fairly vanilla, which does not explain her steamy stories and her fascination with cowboys, preferably more than one at a time. She lives in the Wild Wild West where there's an endless source of 'research' material.
List of series:
Grade-A Beefcakes Series
Bridgewater County Series
Steele Ranch Series
Bridgewater Menage Series
Wildflower Bride Series
Mail Order Brides Of Slate Springs Series
Montana Men Series
Connect with Vanessa Online:
Amazon ♥ BookBub ♥ Facebook ♥ Twitter ♥ Instagram ♥ Website ♥ Goodreads ♥ Pinterest 
---
Amanda Adams

Sign up for Amanda's VIP Reader List!
Amanda Adams writes super-sexy, new adult and contemporary romance. A full time author, Amanda spends her days trying to walk more and type less. If she eats a salad for lunch, she makes sure to reward herself with chocolate after (as any reasonable woman would do.) Amanda believes in true love, love at first sight, and every other cliché because lightning struck her in high school and she's been happily married to her sweetheart ever since. However, she also knows, from personal experience, that life can be one great big, painful mess. Her books are free of cheating–with a guaranteed HEA–but hold on tight…it's going to be one hell of a bumpy ride.
List of series:
The Walker Brothers Series

Secret Maneuvers Series

The Magical Matchmaker Series
Connect with Michele Online:
Facebook ♥ Twitter ♥ Website ♥ Goodreads ♥ Newsletter
---
 Jodi Vaughn
Jodi Vaughn is an USA TODAY Best-selling Southern Paranormal Romance author. When she's not busy playing with her characters and typing away at her laptop, she can be found enjoying a cup of tea (or a very large glass of wine) in her home in Northeast Arkansas. She resides in Jonesboro with her handsome husband and brilliant son, as well as two labs, one Anatolia shepard, and a fickle swan who travels the neighborhood in search of greener pastures.
List of series:
Rise of the Arkansas Werewolves Series
Vampire Housewife Series (10/19)
Veiled Series
Cloverton Series
Somewhere Texas Series
Connect with Jodi Online:
Facebook ♥ Twitter ♥ Website ♥ Goodreads ♥ Pinterest ♥ Instagram ♥ BookBub ♥ Amazon 
---
Kayla Gabriel
Kayla Gabriel lives in the wilds of Minnesota where she swears she sees shifters in the woods beyond her yard. Her favorite things in life are mini marshmallows, coffee and when people use their blinker. 
Connect with Kayla Online:
---
 Cat Johnson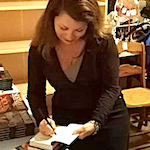 Cat Johnson writes contemporary romance featuring hot alpha heroes (who often wear combat or cowboy boots) and the sassy heroines brave enough to love them. Known for her unique marketing, she has sponsored pro bull riders, owns a collection of camouflage and western wear for book signings, and has used bologna to promote romance novels.
List of series:
Hot SEALs
Studs in Spurs
Red Blooded
For Hire
Oklahoma Nights
Midnight Cowboys
Connect with Cat Online:
Facebook ♥ Twitter ♥ Website ♥ Pinterest ♥ Goodreads ♥ Instagram ♥ BookBub ♥ Amazon
---
Olivia Ryann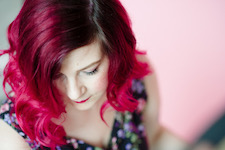 Olivia Ryann is the dark romance pen name of Wall Street Journal, USA Today, and Amazon Top 20 Bestseller Vivian Wood. She loves poetic phrases and bits of melodic memories. She adores dominant, hard men and soft, fragile women with backbones made of steel. She wants to put them together as often as possible, in unconventional ways.
Connect with Olivia Online:
Facebook ♥ Website ♥ BookBub ♥ Goodreads ♥ Amazon
---
Linnea May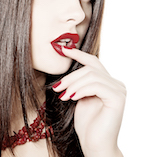 Linnea May loves to read and write about strong alpha men with loaded bank accounts and skeletons in their closets. Her heroes are as sexy & beautiful as they are broken – only to be fixed by the smart & captivating heroines who cross their paths. She loves twisted and dark stories that push boundaries and explore the darkest corners of the human psyche. 

She lives in Europe with her very own hero – and she loves squirrels.
List of series:
The Petal Duet
The Violent Series
The Velvet Rooms
Billionaires & Bohemians
---
Kiersten Fay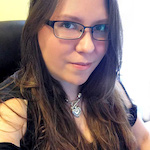 Kiersten Fay is the USA Today bestselling author of the steamy Ever Nights Chronicles, the award winning Shadow Quest series, and the popular Creatures of Darkness Series.
The first book in her Ever Nights series, Keeping His Siren, won the 2018 National Excellence in Romance Fiction Award, and the third Shadow Quest novel, The Demon's Retribution won the 2012 Gravetells Favorite Story award, earning her a nomination for Favorite Author in that same year.
When not writing or catering to her two demanding cats, she can be found fussing over cover designs for her next novel.
List of series:
Shadow Quest
Creatures of Darkness
Ever Nights Chronicles
Connect with Kiersten Online:
Facebook ♥ Twitter ♥ Website ♥ Pinterest ♥ Goodreads ♥ Instagram ♥ BookBub ♥ Amazon