FEBRUARY FREE book:

Master of Sin by Sienna Snow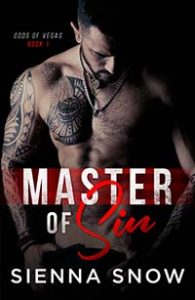 It was always him. The one I shouldn't want, shouldn't crave, the one who could destroy my carefully built life.
Hagen Lykaios was the essence of sin, indulgence, and danger – everything I knew to avoid.
All it took was one unexpected touch, and he consumed me, left me begging, needy, and hungry for more.
He said if I entered his world he would corrupt me, own me, and change all that I had ever known…and you know what? I went anyway.
---
Want to read this book? You have to be a member of Steamy Calendar Girls Book Club!