It's October & this month we're featuring:
Ride Me Dirty

by Vanessa Vale

USA TODAY BESTSELLER!

They're going to claim her. Together.
She just doesn't know it yet.
Catherine's life is in New York. The property she's inherited is in Bridgewater, Montana. Going back to the town she visited every summer as a child stirs up long forgotten memories and a girlhood crush, on not one teen-turned-hot-cowboy, but two. Cousins Jack and Sam Kane. Fortunately for her, in Bridgewater, one cowboy's never enough.
In this contemporary version of Vanessa Vale's USA Today bestselling, Bridgewater Ménage series, Catherine is forced to choose the life she really wants: the big-city lawyer or the small town cowgirl with two men who want to take her for a very dirty ride.
Warning: Panty melting! Ride Me Dirty is a wildly dirty romance with two obsessed alpha cowboys and a Type-A heroine. This HEA is all about her – no m/m.
---
Want to read this book? You have to be a member of Steamy Calendar Girls Book Club!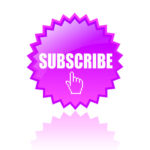 ---
About Vanessa: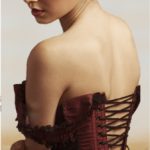 When she's not writing, USA Today Bestselling author Vanessa savors the insanity of raising two boys, is figuring out how many meals she can make with a pressure cooker, and teaches a pretty mean karate class. She considers herself to be remarkably normal, exceedingly introverted and fairly vanilla, which does not explain her steamy stories and her fascination with cowboys, preferably more than one at a time. She lives in the Wild Wild West where there's an endless source of 'research' material.
List of series:
Montana Maidens Series
Montana Men Series
Bridgewater Menage Series
Wildflowers Of Montana Series
Mail Order Brides Of Slate Springs Series
Connect with Vanessa Online:
Amazon ♥ BookBub ♥ Facebook ♥ Twitter ♥ Instagram ♥ Website ♥ Goodreads ♥ Pinterest ♥  Wattpad ♥ LinkedIn