OCTOBER's FREE book:
Imperfect by W. Winters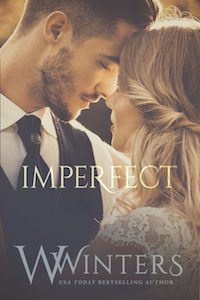 From USA Today bestselling author W Winters comes an emotionally gripping romantic suspense.
It's been a long time since I've looked at a man and wanted something more.
Even longer since one has looked at me with a gaze that I couldn't tear my eyes from.
One look and I was tempted; one taste and I was addicted.
No one is perfect, but that's how it felt to be in his arms.
I started to think everything was going to be alright. That life had finally put the pieces of my broken heart back together.
Fate may have brought us together, it's a pretty little thought my poetic mind had.
But there's no doubt that the sins of his past would tear us apart.
---
Want to read this book? You have to be a member of Steamy Calendar Girls Book Club!